Milling/HSC-Milling
Milling is one of the most important production processes in our house. Here different machines are used.
"Our universal milling machines are able to cut high volumes, to produce drill holes and threads but also free form surfaces with a high surface quality."
Durch die Verwendung eines speziellen Spannsystems und der 5-achsigen Bewegungsmöglichkeit des Werkstücks können wir sehr konturnahe und damit effiziente Temperiermöglichkeiten realisieren. Dies gewährleistet eine hohe Prozesssicherheit bei kurzen Zykluszeiten des Werkzeugs im Serieneinsatz.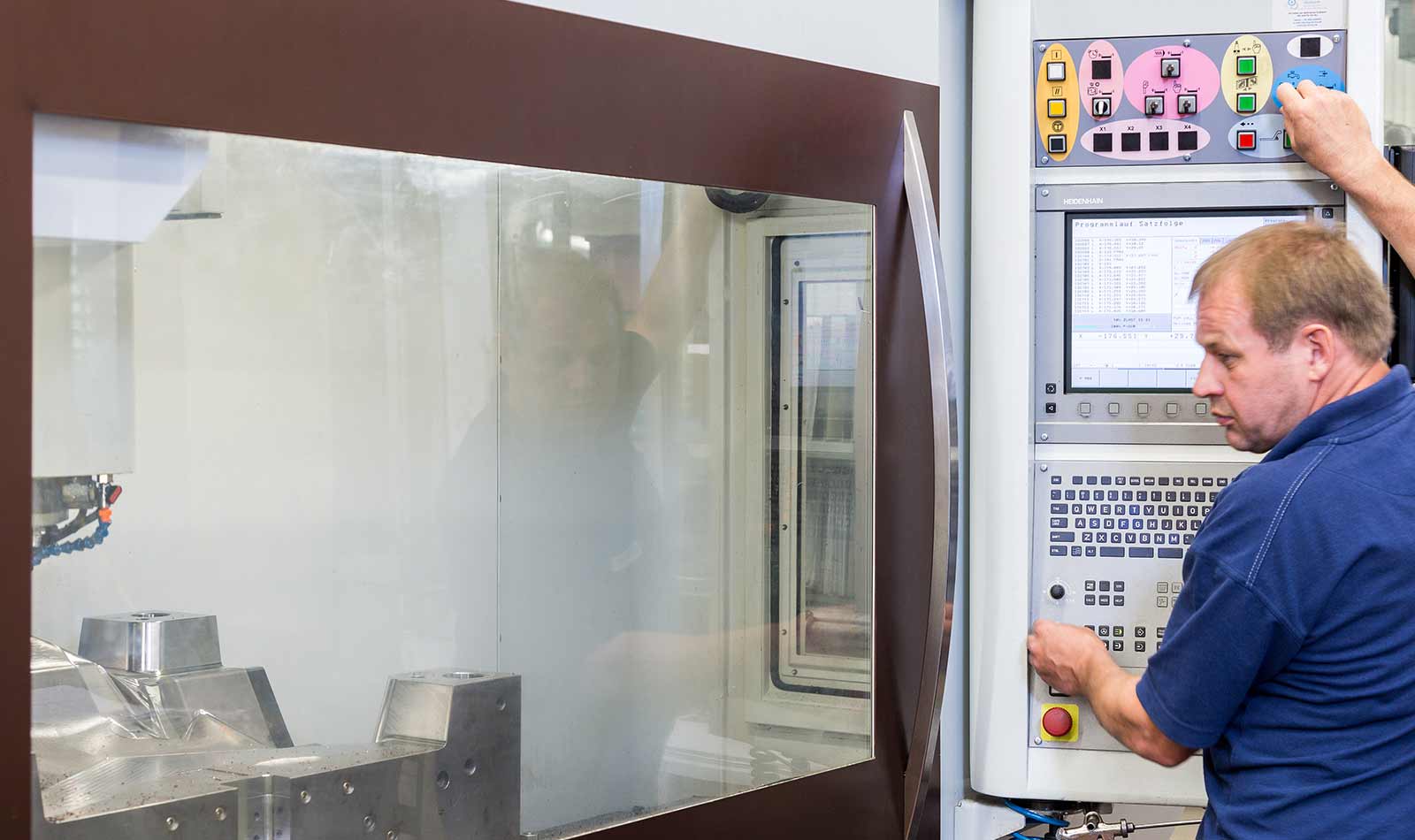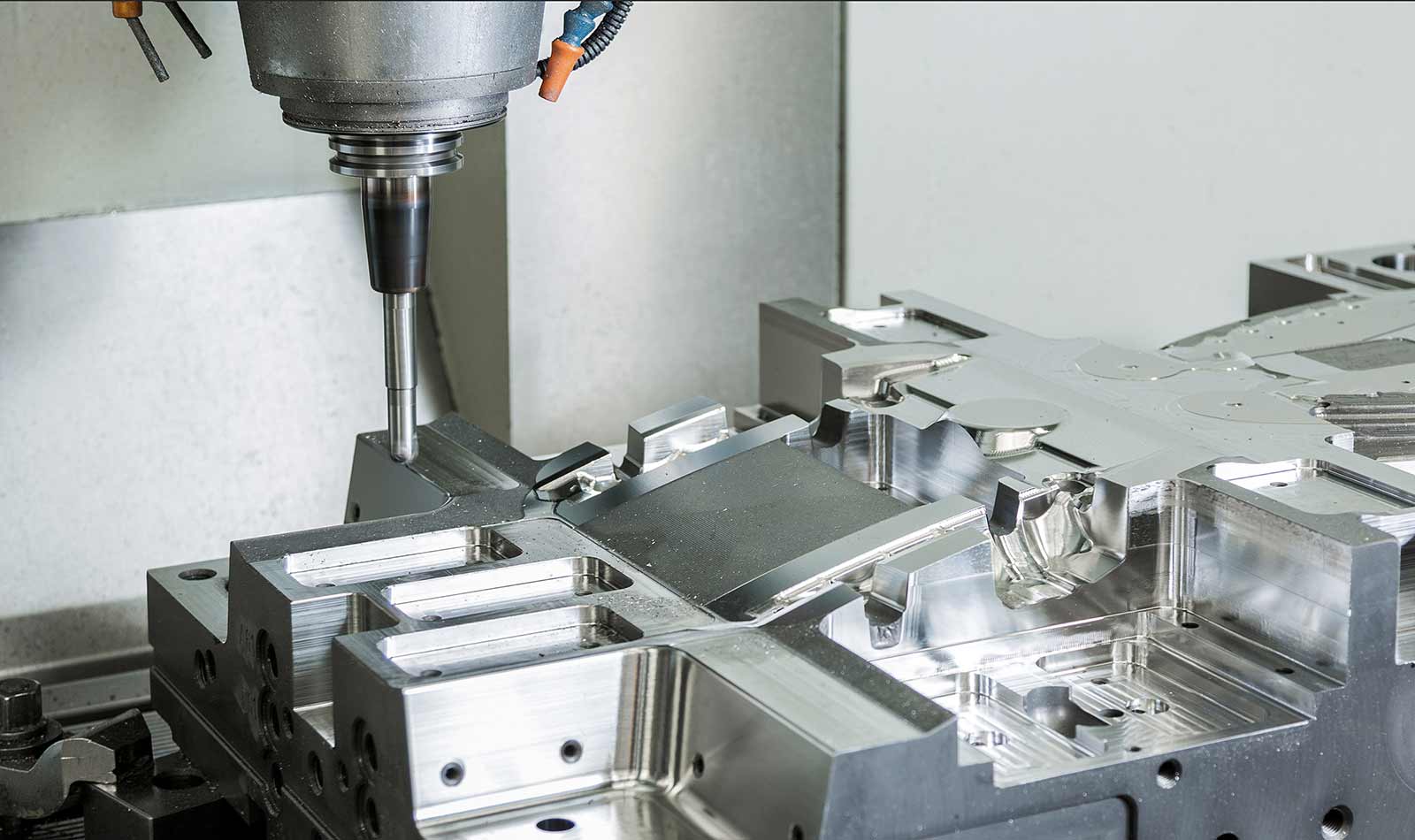 | Milling/HSC-Milling | x | y | z | |
| --- | --- | --- | --- | --- |
| Machining area (travels) | 1600 | 810 | 630 | |
| Size of work piece (max.) | 1750 | 800 | | |
| | | | | |
| | | | | |