Werkzeugbau Berger - traditionally innovative
Our innovative and high-quality products are used in complex production processes worldwide. Throughout the last years we have more and more specified in the production of injection molding tools for components with light function and highly-decorative parts as well as technical parts for the automotive industry with high requirements regarding tolerances and accuracy.
"Since foundation of the company in 1969 Werkzeugbau Berger GmbH has become a well-known specialist for the development, construction and production of high-end precision tools in various industries."
But also the production of die casting molds for the processing of zinc, aluminum and magnesium is our business. As a traditional family-owned company partnership, reliability and solidity are parts of our corporate culture. To react to our customers' needs even more flexibly in the future, we have recently reorganized and expanded our production. Thus we can offer customers high-quality products at competitive prices and short lead times.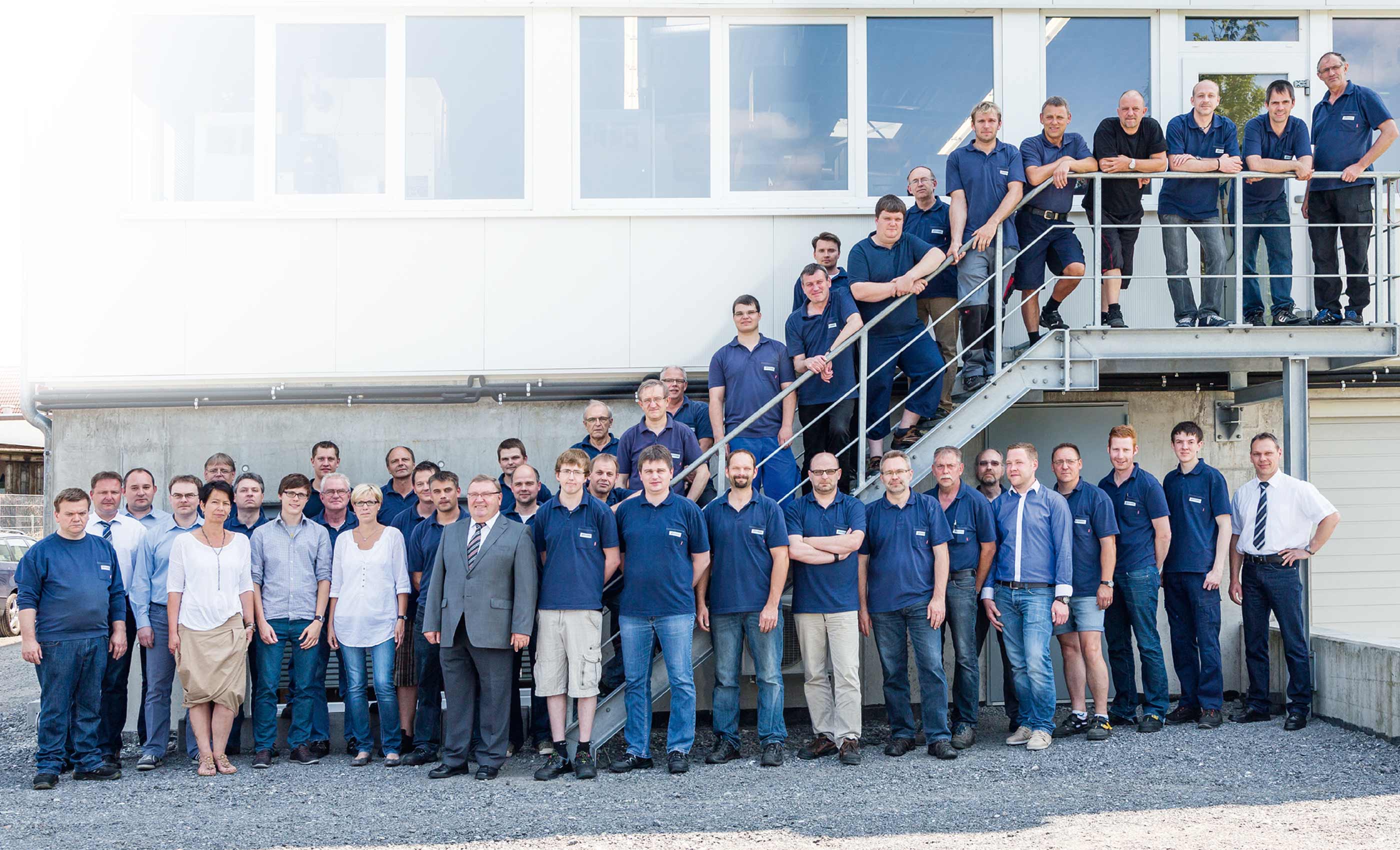 The team
A high qualification and motivation of our employees is very important for us. We give them the opportunity to develop themselves to take responsibility. Currently more than 60 experts belong to our team
With great effort and accuracy we face the complex challenges of the daily business. As a medium-sized family owned company, mutual cooperation, self-responsibility and fast decisions play an important role for us.
The cooperation of young and experienced staff ensure a friendly and family-like atmosphere. This is an important basis for high performance and outstanding quality. For our customers we want to make the impossible possible. Therefore we have our motivated and well-adjusted team.
Quality first
In addition to our long-term experience and high qualification level of our employees, the use of state-of-the-art technologies is a cornerstone.
From the component development and tool design using CATIA to CAM programming and the process of mechanical milling, sink eroding and wire cutting to the compilation and qualification of the ready to produce equipment, we use modern technologies.
Due the high level of vertical integration in-house we can respond to customers' needs quickly, flexibly and independently. Reliability and in-time delivery are a matter of fact for us and integral part of our corporate culture. For the purchase of external deliveries and services we have been able to gain reliable cooperation partners throughout the years.
We guarantee the accordance with high-quality standards. Werkzeugbau Berger GmbH is certified according to the high standards of the quality management system DIN EN ISO 9001.
Milestones
2016move-in into the new office building
2015re-certification according to ISO9001:2015
20113rd extension of the production facility
2010appeal of Mr. Reinhold Borghoff to the managing director
2008re-certification according to ISO9001:2008
2007implementation of an ERP-system
2004 change of name to Werkzeugbau Berger GmbH
2000certification according to ISO9001
19992nd extension of the production facility
1996 installation of the CAD-CAM department and integration of the manufacturing
19881st extension of the production facility
1985commissioning of the first CNC milling machine
1983 company takeover by Mr. Norbert Berger
1969 foundation by father and son